The Hacienda is a smaller alternative to the Timber's Main Lodge and is ideal for family trips. Set back from the primary activities of the Lodge, the Hacienda has 4 bedrooms and 2 full baths and comfortably sleep up to 8 adults or children.
As you enter the house, there is a common area with plenty of space for your entire group to gather and enjoy time together. The fully equipped open-concept kitchen and dining area features its own stone fireplace to warm the cool Chama New Mexico nights.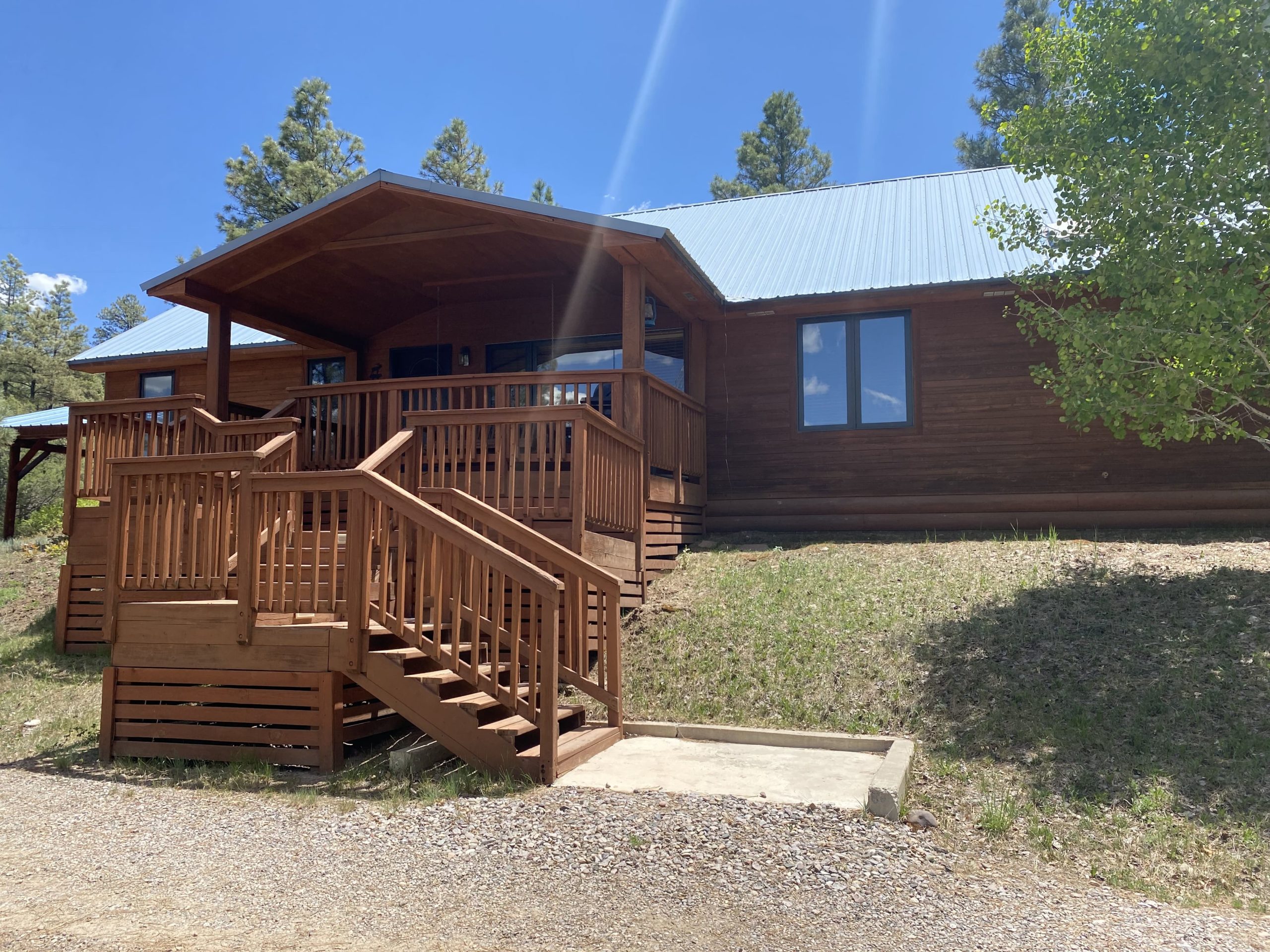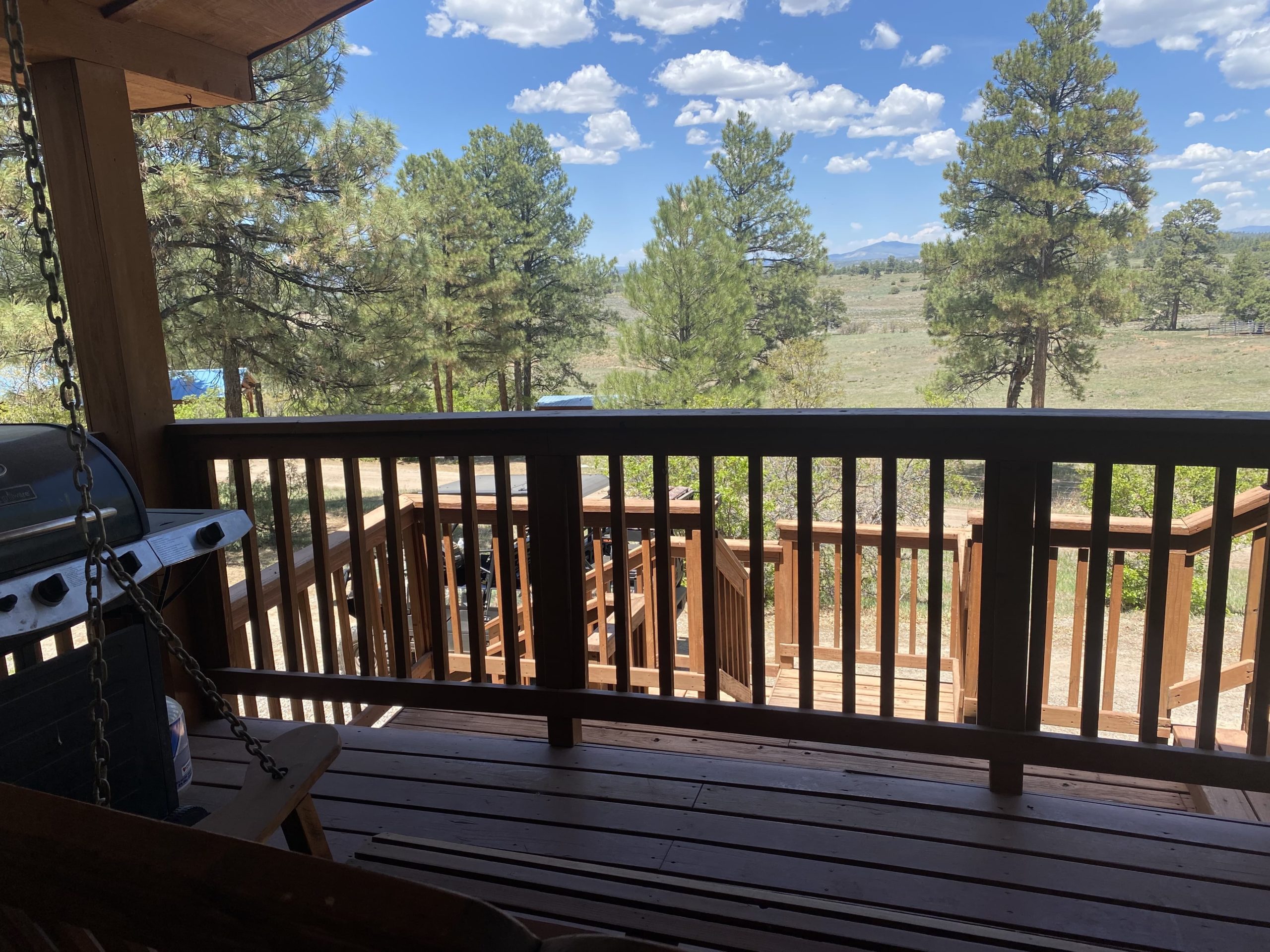 A spacious outdoor deck expands your enjoyment of the Hacienda's living space into the beautifully forested outdoors. Enjoy outdoor cooking for an evening meal or simply relax and enjoy the sounds of bugling bull elk as they fill the evening air.
Each bedroom in the Hacienda is decorated with New Mexico and Rocky Mountain themes for the comfort of our guests. The Timber's Hacienda master suite features two double beds and en-suite private bath. The split plan places the other three bedrooms comfortably in the south wing for maximum privacy. Two of these bedrooms offer a pair of twin beds each, while the fourth features a double bed. There is an outdoor grill, fenced in yard, and laundry facilities offering additional conveniences.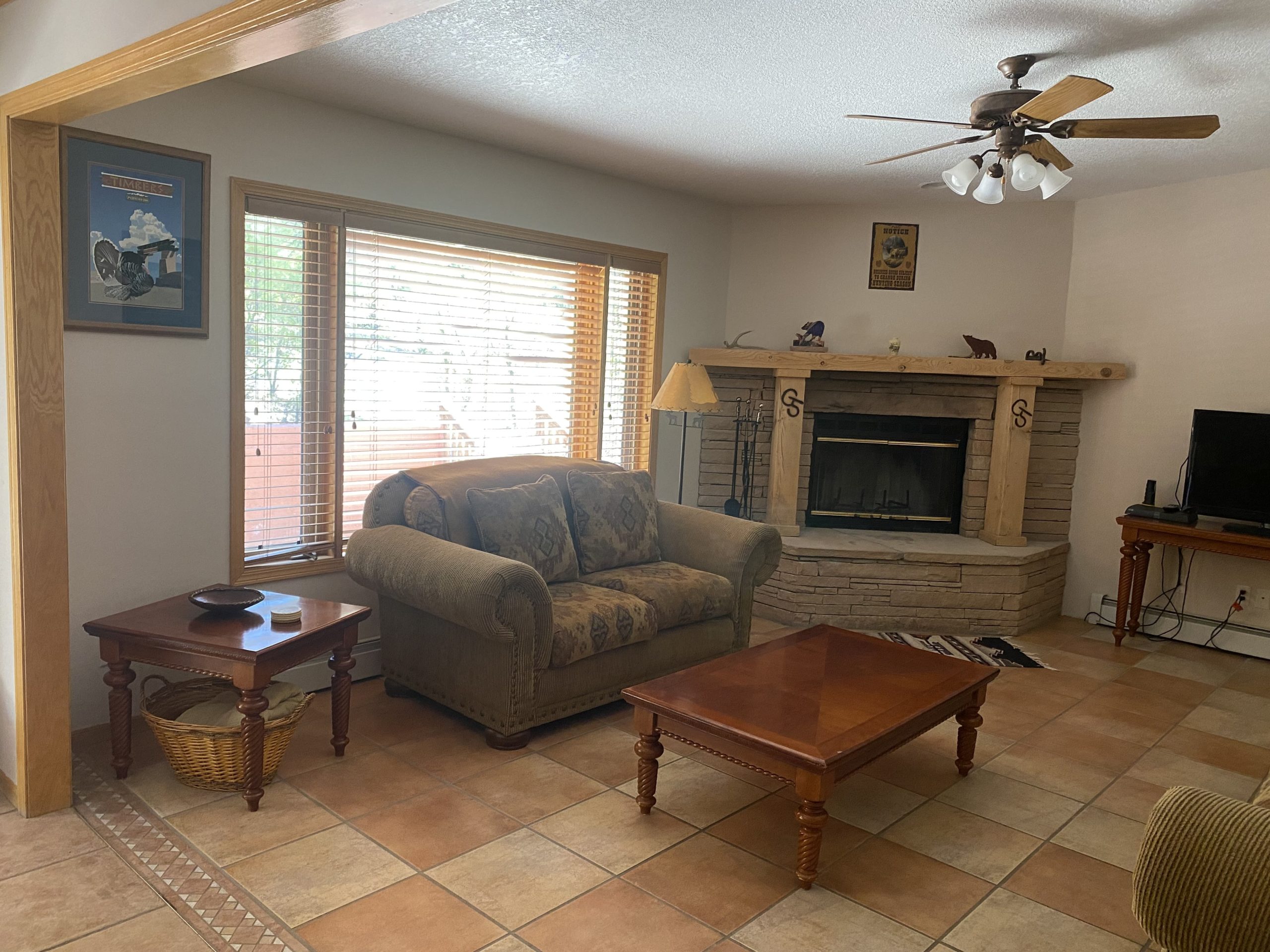 The Hacienda is ideal for families or small groups seeking a more casual experience. The house must be rented in its entirety by the day, week, or month. Weekly maid service is included with more frequent service may be arranged. The Hacienda may be rented alone or in combination with other Timbers at Chama facilities. Well-behaved pets are permitted for an additional fee.